Thirteen and a Half Hours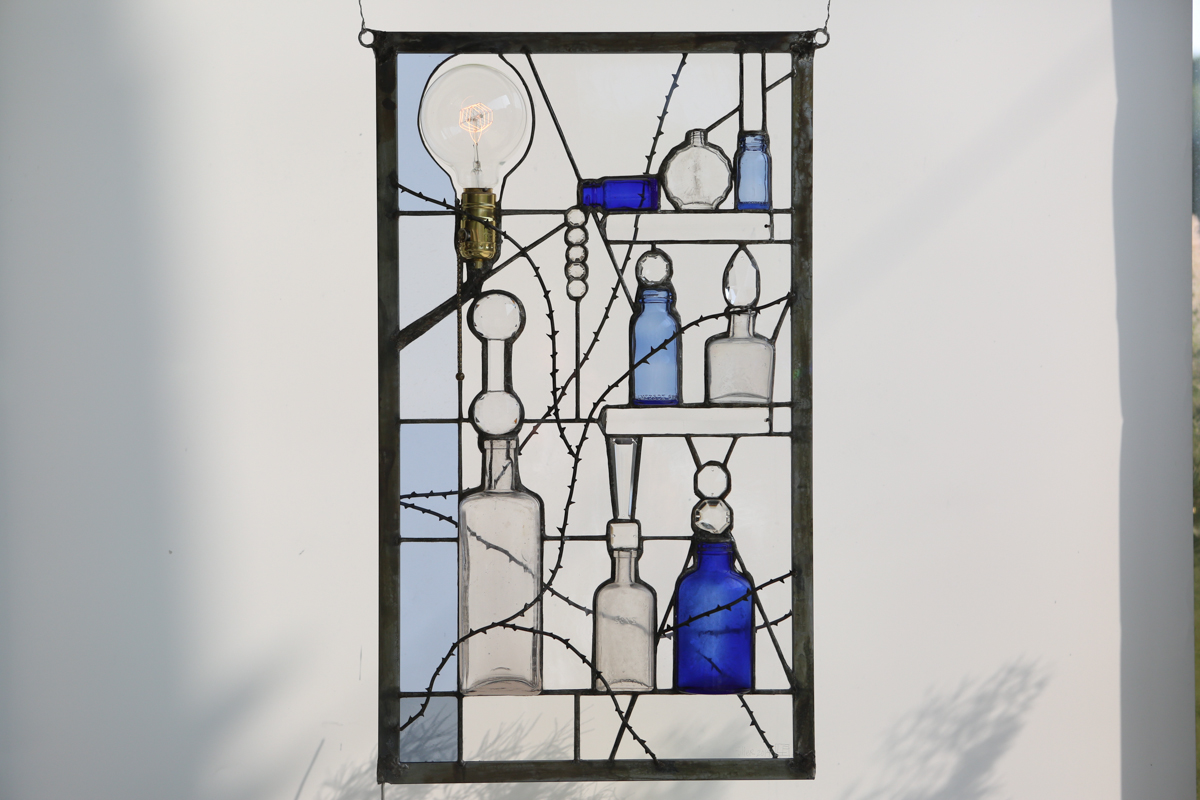 Thirteen and a Half Hours
This piece is inspired by Thomas Edison's first successful test of his improved incandescent bulb, which lasted thirteen and a half hours. The fully functional light fixture and reproduction Edison bulb produce a soft, golden 20 watts. Hanging in a window, sunlight filters through an antique crystal knife rest, antique bottles, and chandelier prisms, which can create beautiful rainbows throughout your space. The gentle candlelight ambiance of the bulb and the combination of natural light reflecting in the glass make Thirteen and a Half Hours one of Laura's most unique creations.
15 x 25.75 x 4 inches (deep because of bulb)
After purchase, Laura will contact you regarding shipping details and costs.
sold out