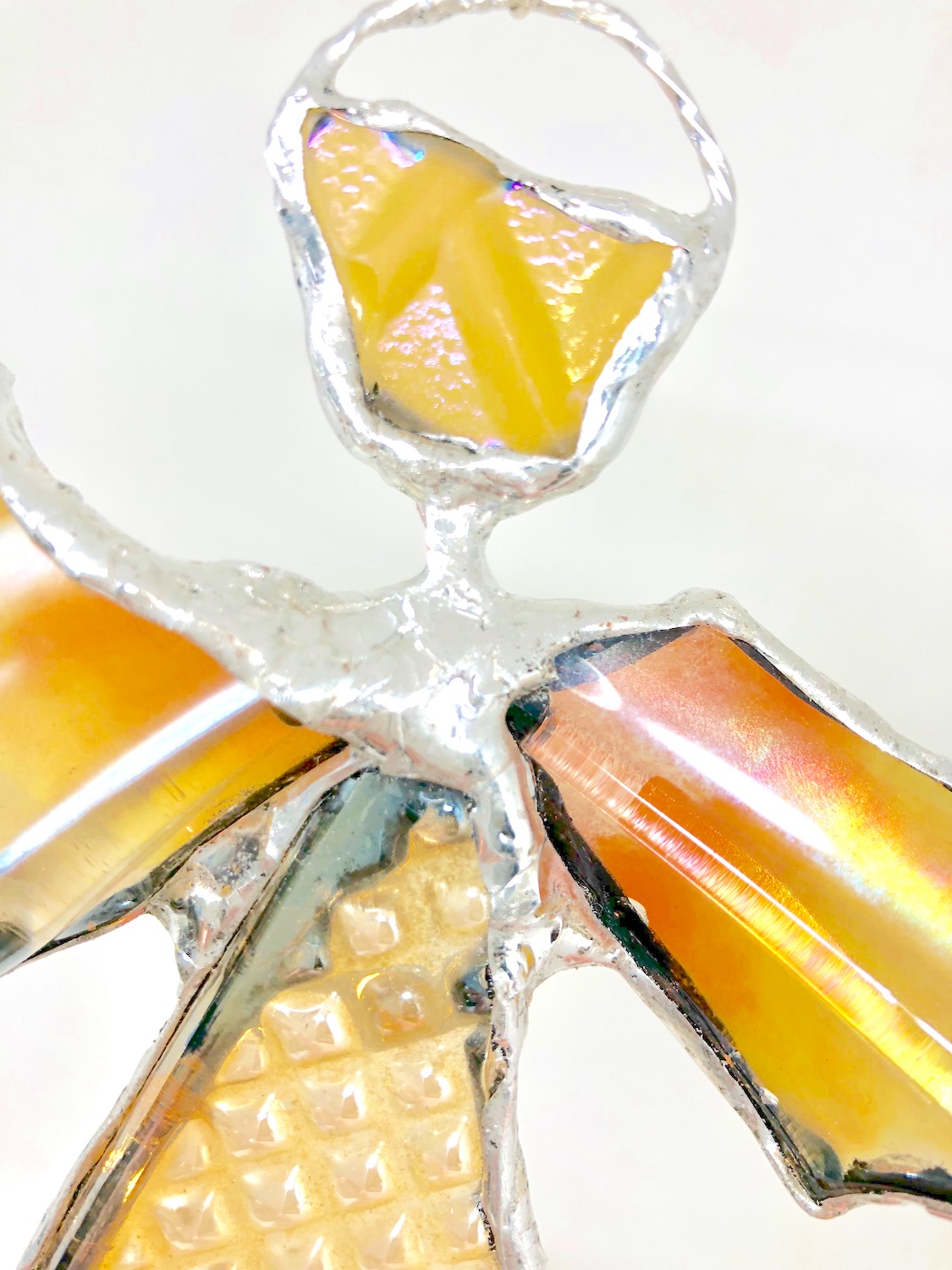 Golden Sunrise Angel
Her head is a part off a piece of carnival glass sea glass Laura found on the beach, which is a truly rare find. Her wings are antique carnival glass shards. Her gown is a diamond pattern gold colored glass from an antique decanter.
6 1/2 inches tall by 4 1/2 inches wide. Lead free solder. Free shipping.
sold out