The Chair Of Forgetfulness - Part of the Hades Panel Process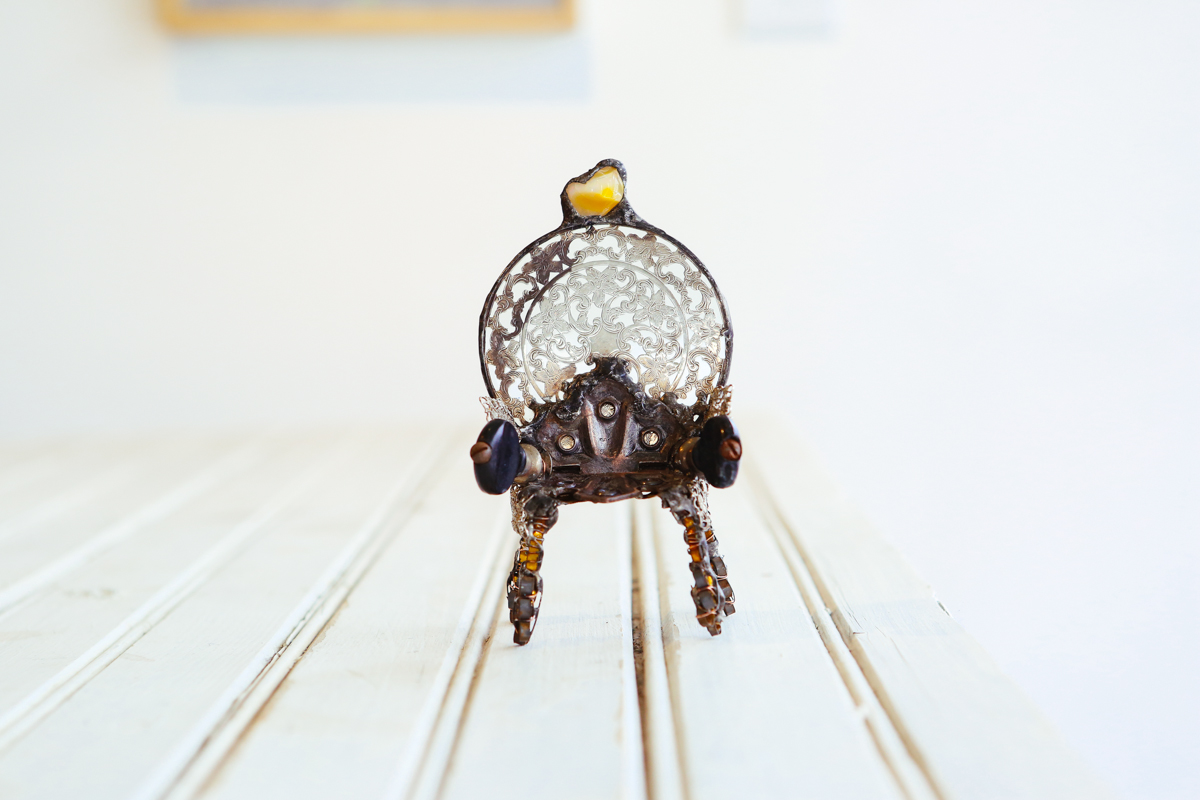 The Chair Of Forgetfulness - Part of the Hades Panel Process
This chair was created as Laura explored designs for the larger Hades panel and sculpture piece. The final Hades sculpture included two Chairs Of Forgetfulness.
In the story of Hades, Theseus and Pirithous travel to the underworld to steal Persephone away and free her from Hades. During their adventure, Hades asks them to sit down, and they become trapped in Chairs of Forgetfulness, bound by snakes and no longer aware of why they traveled to the underworld. Eventually, Theseus was rescued by Hercules, but Pirithous remained in his chair forever.
This small part of the myth of Hades is made of metal filigree, a metal hinge, and pieces of a vintage flowered necklace. The arms of the chair are antique violin pegs and the legs are vintage tin. The top of chair is a fire opal stone; it flashes red and green depending on the direction of the light.
5.5 inches tall
sold out