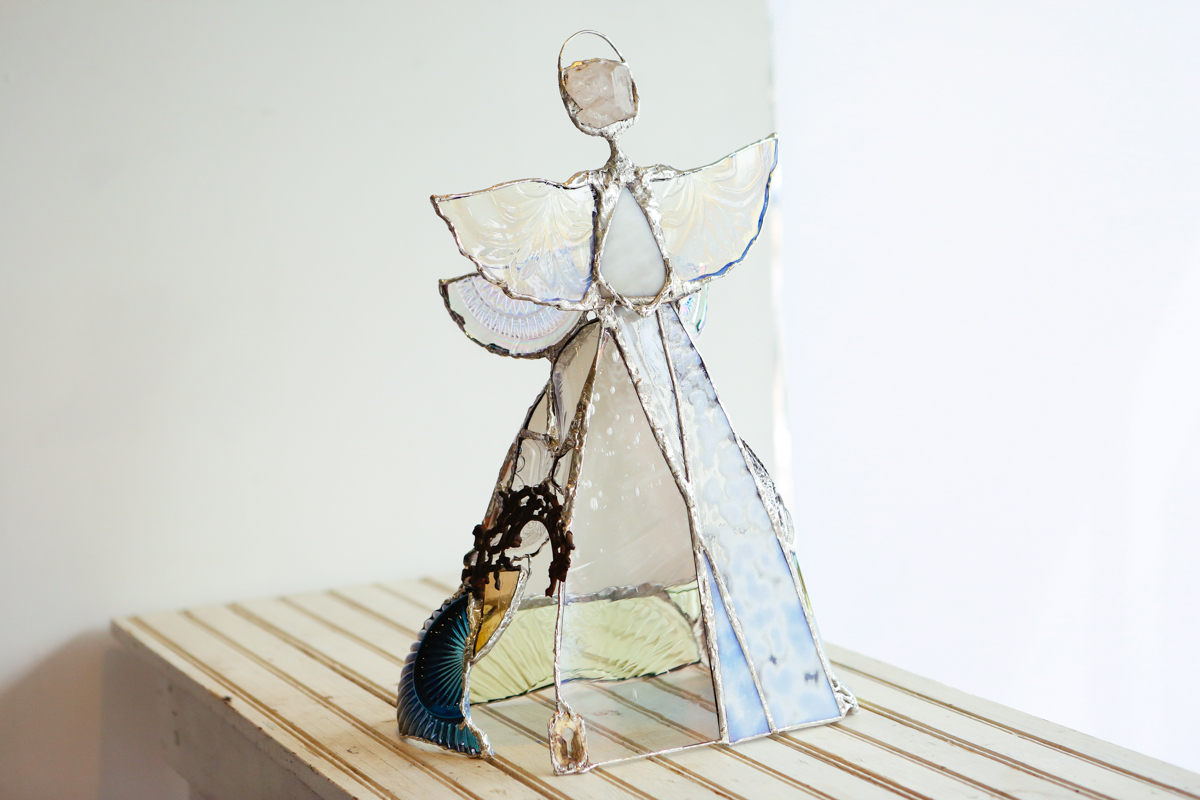 Summer Sky Angel
Blue sky and white summer clouds seems to drift through this Angel. Her dress is made of different glasses, all ethereal and shimmery; the curved glass is from a vintage chandelier.
Her wings are doubled, like a dragonfly. The back set of wings are made of carnival glass and shimmer pink, green, blue, purple and gold. The front set of wings are delicate and airy; they are made from soft, cloudy glass. On her side is a gateway - an antique metal arch with a keyhole in the corner.
22 inches tall and 14 inches at widest point.
sold out