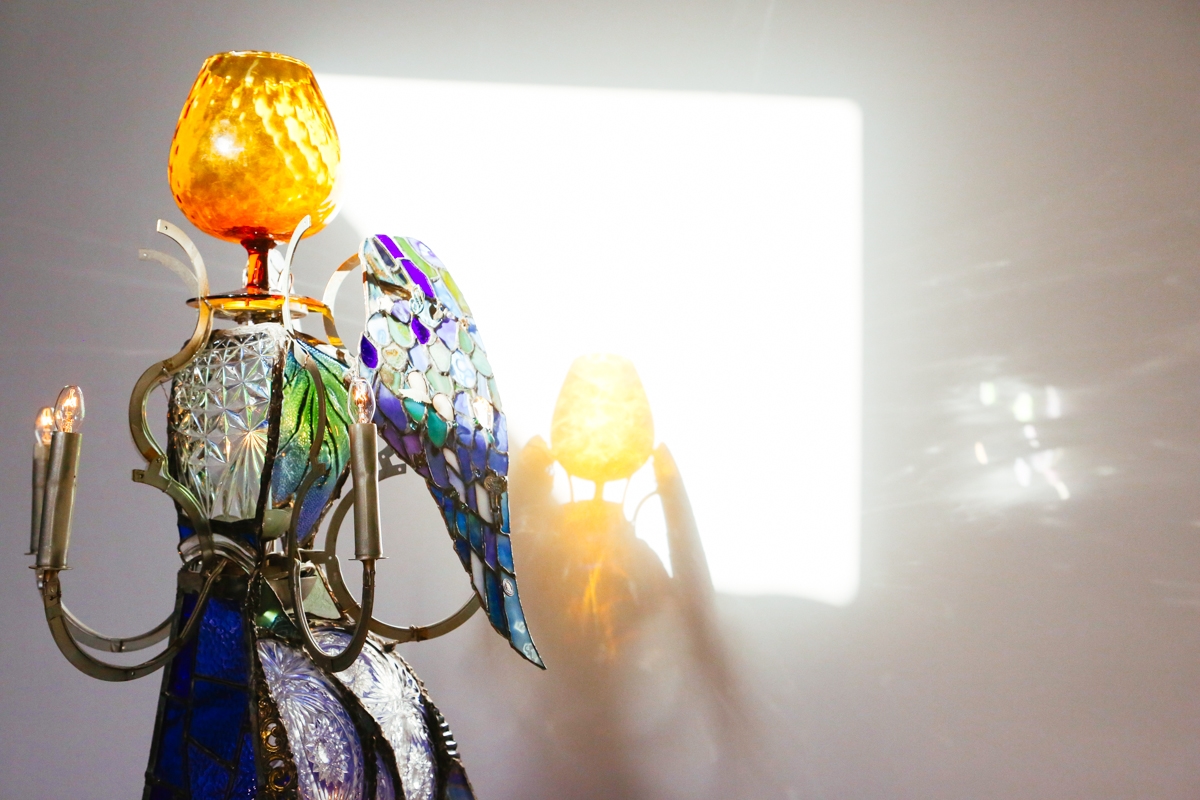 Winter Lights Angel
Winter Lights Angel's gown is made with antique glass shards from the original windows of the Shaarey Tphiloh Newbury Street Synagogue, as well as new Oceana glass that looks like sky.
She is a working, standing chandelier, four feet, four inches tall. Her shimmering wings are layered with telescope lens filters and are embedded with tiny found objects. Her head is a goblet from the 1970s. It is removable and you can drink from it, emulating a Jewish ceremonial cup. Her gown has a round window made from an antique metal frame and a door with a metal archway, made from an old lamp part.
This angel is very special. Please contact Laura for shipping details.
sold out